Some companies mislead you with their false advertising, press releases and inaccurate claims, we want you to know that we have been manufacturing the World's Largest Print Area Stencil Printers for Ultra Fine pitch solder paste printing for over 5 years with the Largest Capacity of 24" x 44" Print area (Custom sizes to 72").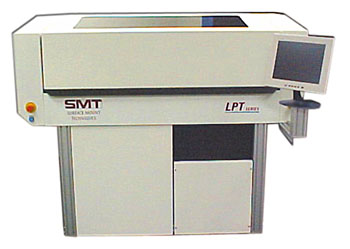 Surface Mount Techniques has approximately 98 percent of the world market share of large Panel Stencil Printers. We have numerous machines in the field at--such locations as Solectron, Sanmina, Via Systems, Celestica, TYCO, Flextronics, and Teradyne--accurately stencil printing tens of thousands of Backplanes, Motherboards and other Large PCBs.


With 19 years and thousands of printers sold, we welcome the opportunity to send you accurate, honest, thorough and concise literature on any Surface Mount Techniques stencil printer.


Please visit our Contact Us page to e-mail your request, or fax us at 1-949-768-0397 or simply call us at 1-949-768-0178.
5904-A #716 Warner Ave
Huntington Beach CA 92649

---



©2000-2006 Surface Mount Techniques
All rights reserved.